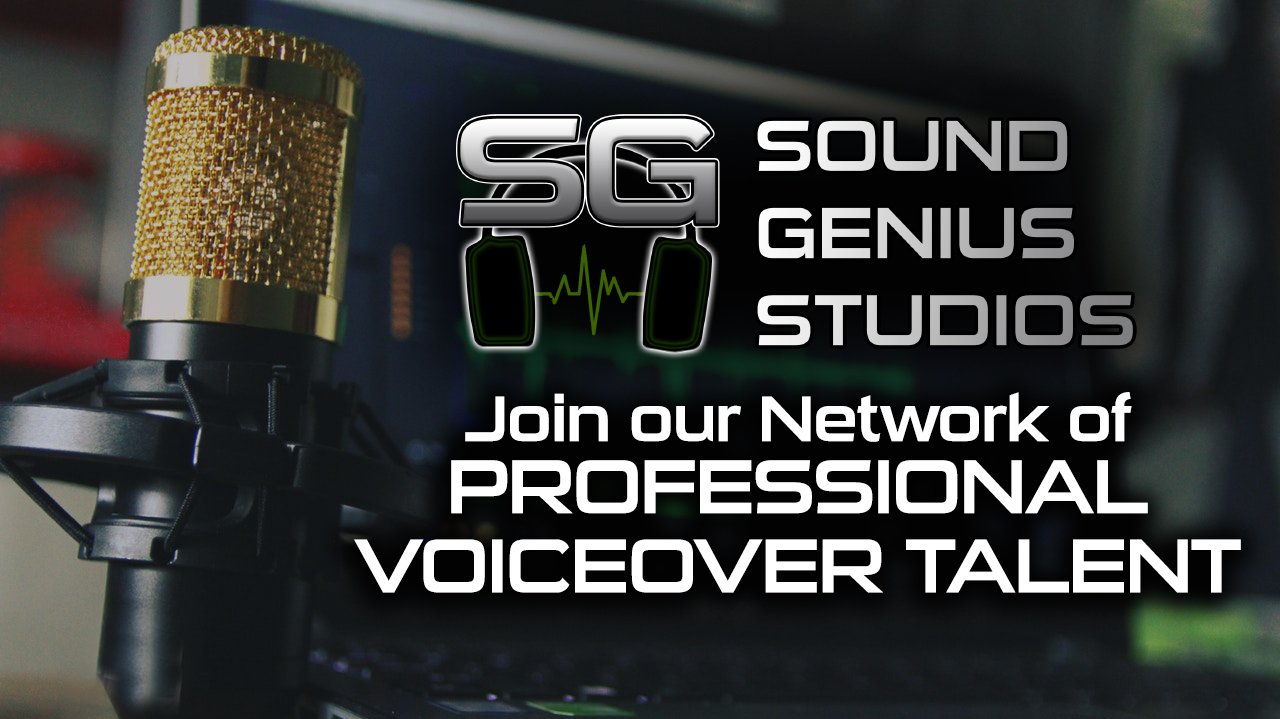 Sound Genius Studios is a custom music producer and sound design company which also possesses a large network of voiceover talent.
If you wish to join our network of voiceover talent, please have your own production abilities and be able to turn around 2-3 versions of client submitted copy within 24-48 hours. If you can meet those requirements, please submit your voiceover demo using the contact form provided on this page.
Audio files must be in .MP3 format. Title of your file should contain ZERO spaces. File size must be less than 2024kb.